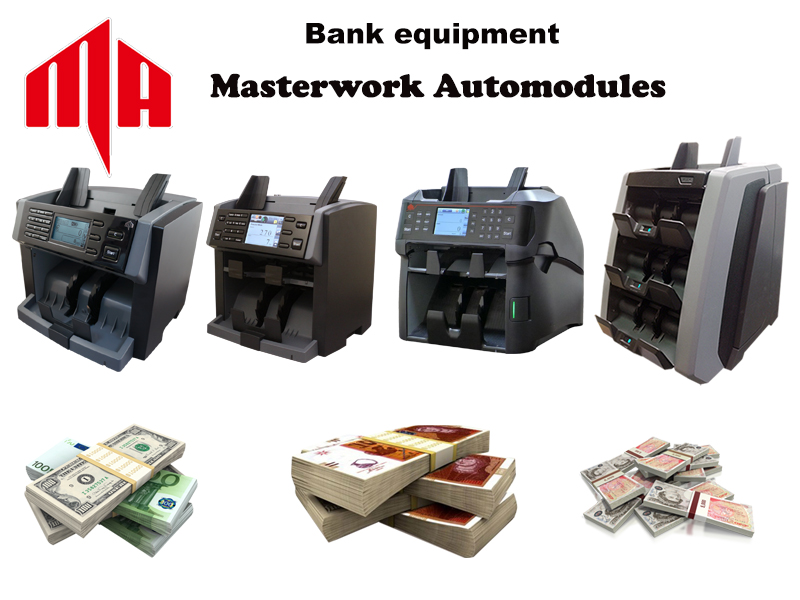 Machines for counting and sorting banknotes
As exclusive dealers of the world brand for bank equipment MASTERWORK AUTOMODULES, we offer several models of banknote processing machines from NC series such as: NC 3500, NC 6000, NC 7100 and NC 8500.
Certified by the ECB and the NBRM.
These are sophisticated, software machines for processing baconettes that seamlessly fulfill the criteria, the tests by the ECB and the NBRM, are continuously found on the lists of successfully tested banknote processing machines.
In the software of the machines are included five currencies chosen as the most widely used in our region: MKD, EUR, USD, CHF, GBP, with the possibility of changing the existing ones or adding additional currencies in addition to the existing ones according to your needs.

We offer maximum software and technical support.
We are always the first to incorporate the new denominations in machine software so that machines are able to recognize the new money before they reach the mark.
These models of banknote processing machines are also capable of processing polymer banknotes.
All counters models have the option of connecting an external screen to read the counting results which is very useful for the on-board machines to display the results of customers on the other side. They also have the option of connecting a thermal printer to print the counting results.
Our counters will help you count the exact number of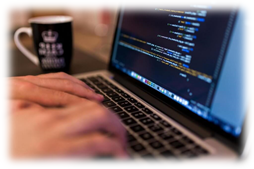 banknotes, to calculate the exact value, to make the bundles neatly sorted by face and orientation. Count with different modes: mix, denomination, face, orientation, FIT & UNFIT, while doing all these functions, the machine takes care of the validity of the banknotes, if it encounters a suspicious banknote, indicating the reason for ineligibility
At a time when the number of counterfeit bars in the wholesale market is growing rapidly, with counterfeits that are beyond recognition to the naked eye, it is crucial to use professional certified banknote processing machines. The use of professional machines for processing your kisses will protect you from the danger of being subjected to counterfeit money. THE CERTIFIED BANKING PROCESSING MACHINES IN THE NBRM ALREADY RULES AND A SAFE CHOICE!