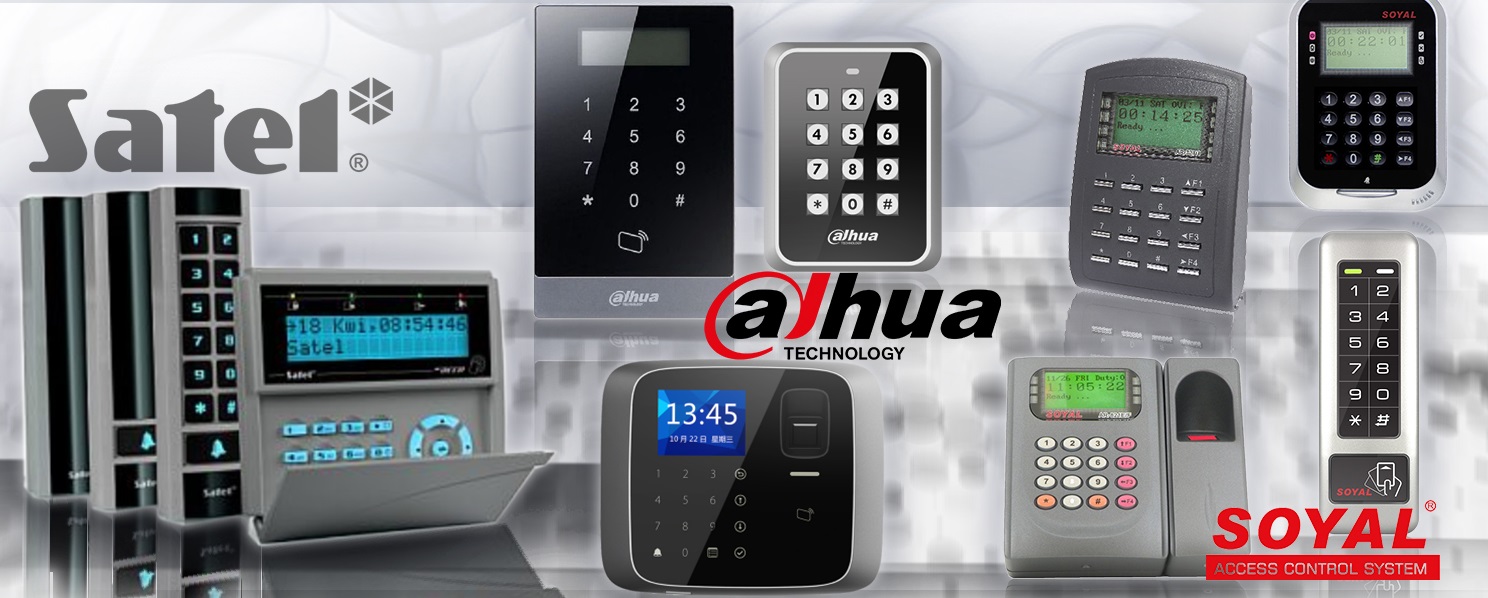 General features of access control systems
An access control system implemented in one company allows precise definition of the rules for accessing staff to separate premises. This allows to mitigate the risk of loss of material assets, as well as unauthorized access to confidential and classified information. The access control system is widely used in banks, shopping centers, schools, airports, offices, etc. The system works by allowing certain persons to enter a door from an office, a warehouse, using a lift, etc., for a defined period of time. Every passing of that person is automatically recorded. Personal identification can be used: Card, keyring, fingerprint or pin code.

As an element of electronic security systems, the access control system perfectly complements the intrusion detection system. The modern access control system must also limit the access of unauthorized persons to certain locations in the premises when the authorized persons are present in the protected zone. This is an alternative solution to traditional mechanical access control systems based on ordinary keys. The functionality of controllers based on microprocessors is much more extensive than even expanded master key systems. Dedicated software provides administrators with a quick and simple method of selecting people involved in the system, creating a layout of passes and providing access. This is one of the reasons why investors are making good use of their abilities.
MODELS OF ACCESS CONTROL SYSTEMS
SATEL ACCO NET
European Access Control System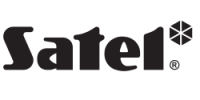 ACCO NET is a brand new access control system from the manufacturer SATEL. The main components of this solution are: ACCO server software and ACCO-NT control panels. ACCO-KP are door controllers, which connect readers to identify the user. Thanks to its extensive functionality, intuitive management methods, and flexibility in building and expanding the structure of the system, ACCO NET meets the requirements of large and medium-sized multi-departmental enterprises, such as retail chains, bank branches, service centers clients and other institutions. The ease of use of the system is guaranteed by the ACCO-WEB internet application, which is also available through the web browser. This tool allows you to control the system from anywhere in the world, both from desktop computers and from mobile devices.
The advantages of the ACCO access control system make it an attractive product for companies and institutions that intend to oversee the movement of persons in protected areas. The features offered by the ACCO modules enable its users to choose solutions perfectly suited to the requirements of the controlled premises.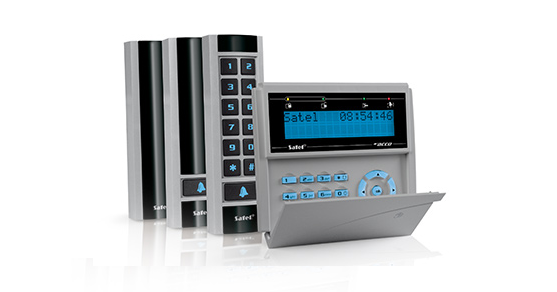 DAHUA
Access Control System

The DAHUA access control solution is widely used in banks, shopping centers, schools, airports, offices, etc. DAHUA offers a wide range of intelligent controllers, readers and printers. The solutions support specific access rights to different doors from different people. Authorization of users is the basis for the functioning of the access control system. The most commonly used authorization method includes contactless cards that are the only user identifiers in the system. An alternative authorization method involves entering a password on terminal keyboards that eliminates the need to carry physical identifiers. In applications that require the highest levels of security, it is possible to use both of the above methods at the same time. In this configuration,